JuniorScope, The Ultimate Kids Microscope
Omano Juniorscope from Microscope - Review

Our family loves unboxing new products. The
Omano Juniorscope from Microscope
was no exception! It arrived neatly packaged in a protective layer of styrofoam.  Our 13 year old daughter EJ lite up when she saw the clean card stock printed sheets of experiments we could try for science class. These where the most noticeable part of the instructions and packaging for her, as they where brightly colored and fun to read.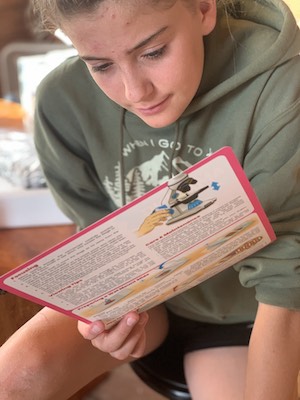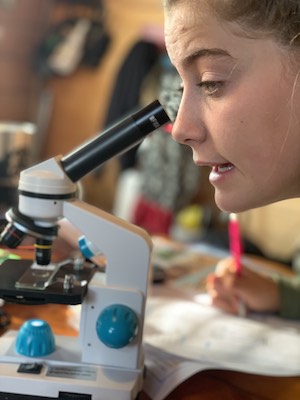 Moving on, we took out the microscope! It was so easy for us to read the directions and turn them into a simple homeschool lesson on how to care for and operate our new microscope properly. The product came with a kit of fixed slides. This was so exciting for EJ, it allowed her to get used to the operations of the microscope before learning to create her own slides. After she felt comfortable with operating the microscope, EJ was excited to look at plant life at a microscopic level.
We are currently working on a unit study about American history. The science section is focused on environmental science. Using the microscope to go more in depth and look at plant life on a microscopic level allowed EJ to see plant cells for the first time! She was so excited. This is what she had to say, "I would recommend other students try this microscope because, it's fun, easy to work with, and very cool to learn about things you can not normally see.".
In conclusion. Our family highly recommends this product to any age of child interested in science. It's simple to use. It comes with everything you could possibly need. It was enjoyable to work with.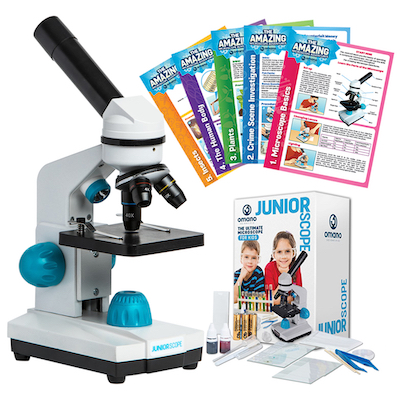 Manufacturers Age Recommendation: 
Children of all ages when guided by parents
Parents Age Recommendation: 
All ages with parental guidance
Price of Product: $130 currently on sale for $89
Product website: 
https://www.microscope.com/
Reviewer Biography
About our family. We are the Flemings! 6th generation New Mexican ranchers, currently ranching black Angus in the mountains of south eastern New Mexico. We are currently homeschooling our 13 year old daughter, EJ who is in 7th grade. She loves all things outdoors, showing her livestock in 4-H, photography, and doing creative hands on building projects outside! We are loving homeschooling because it allows us to discuss as a family the foundation of values and ideas the united states of America was built on.